Putzmeister Announces New Offering of Telematics on All Boom Pumps
At World of Concrete 2020, from February 4-7, Putzmeister America will be showcasing machine telematics. For companies, this could mean being one step ahead of the competition. Thanks to digital support and intuitive operations, users gain a new working experience.
STURTEVANT, WI.  December 5, 2019 – Putzmeister telemetry offers fantastic opportunities to work more economically and efficiently, and beginning in 2020, Putzmeister America, Inc. (Putzmeister) is proud to offer it standard on all truck-mounted concrete boom pumps. North American customers saw it first at World of Concrete 2020 in booth C5726. Experience clever solutions, such as the machine cockpit, which promises, through connectivity – reliable networking, less downtime, higher productivity and, thanks to real-time information and an overview of all relevant operating figures, more efficiency.
"We want our customers to experience digitalization as a gain and remain simple to use," said Sebastian Furich, Director of Innovation Factory for Putzmeister Group in Aichtal, Germany. "Ultimately, it's purely about giving them the means to control their fleet and have an overview to work as efficiently as possible with our machines."
In the Machine Cockpit interface, all relevant information for the machine can be called up in real time. Companies can always keep a complete overview of their fleet and therefore their assets. The benefits are clear:
Warning messages for critical states (e.g hydraulic temperatures, pump output, location, etc), which enable remote diagnosis of machine faults and can provide automatic maintenance planning messenging to reduce costly downtimes.

Real time information and the overview of all relevant operating figures, such as output, machine usage and fuel consumption, improve planning and ensure high productivity.
As of World of Concrete 2020, this module will be included in the basic equipment. Older machines, though, can also be retrofitted without a problem.
Telemetry services will be offered to Putzmeister America customers for the length of the warranty of their boom pump, including the purchase of an extended warranty. Customers can also purchase aftermarket telemetry units for installation on existing fleet, which will also include Machine Cockpit interface and cellular service. The customer will be able to choose to receive data outside of the Machine Cockpit portal via the following methods:
API via cloud interface for a minimal fee per machine

Direct connection to telemetry hardware on board (will be available with new telemetry box late 2020)

If customers want data translated, there will be an IP fee
Additional information on all Putzmeister solutions will be available at ConExpo 2020 booth #B7021 or www.putzmeister.com.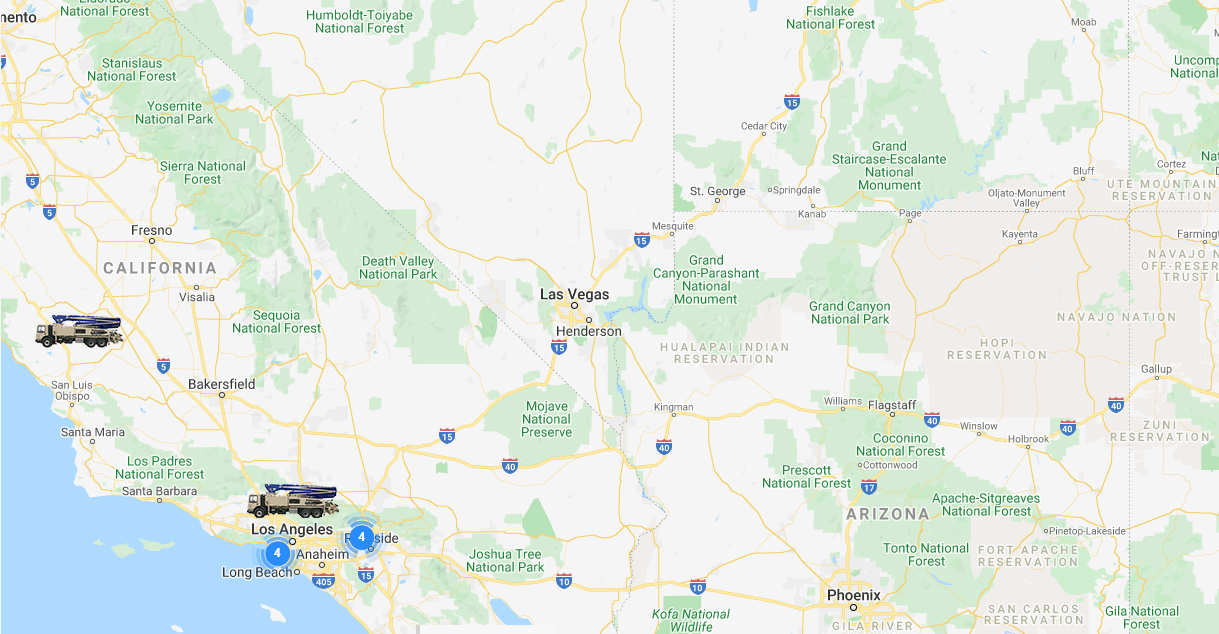 About the Putzmeister America, Inc.  
Specializing in concrete and material placing equipment for the construction industry, Putzmeister America, Inc. is the North American division of one of the world's most recognized and respected heavy equipment manufacturers, Putzmeister Concrete Pumps GmbH. Putzmeister America, Inc. manufactures a complete line of truck-mounted concrete boom pumps, separate placing booms, truck-mounted telescopic belt conveyors, and trailer-mounted concrete pumps, as well as mortar, grout, shotcrete, plaster and fireproofing pumps and mixers, industrial pumps, tunneling machinery and pipeline systems. Some of the industry's best known brands, such as Telebelt® and Thom-Katt®, are part of the Putzmeister America family. The company's workforce is dedicated to hands-on customer support and advancing the industry in design and technical innovation. Visit www.PutzmeisterAmerica.com for more information on the company, its products and services.